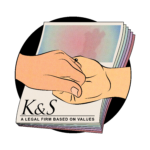 You can Plan your Registered Court Marriage with us today!!!.
What makes Babalagin.com different?
Our attorneys are happy to provide you with a free consultation before you apply.....
Select your District below Click (Green Button) to know more about Registered Court Marriage & Marriage Certificate, What's App us for 100% Free Consultation Click (Blue Button)  
"A successful marriage requires falling in love many times, always with the same person."
"A perfect marriage is just two imperfect people who refuse to give up on each other."
"Why choose us? Because we believe in your satisfaction and fulfill our commitment in given time….."
"We believe marriage is very important part of our lives and we help you get your marriage legalize and help you in the process of registration of your marriage so you don't face any problem in your future. We also believe spending lakhs of rupees on ceremony of your marriage is waste of your hard earned money hence we encourage people to get marriage registered and save money. We provide excellent service in very less charges."
Here are some of the Area in which we Practice and provide our Professional Services.
Registered Court Marriages, Online
In India Court Marriages are solemnized under The Special Marriage Act, 1954. Irrespective of religion, caste, creed or even the nationality, Court Marriages is done in front of a Marriage Registrar. This Certificate holds equal value in the eyes of the law. 
Urgent Marriage & BMC Marriage Certificate
We provide with Urgent One-day Marriage. There are many personal laws for the marriage in India – (Temple Marriage) i.e. Hindu Marriage Act, 1955, (Nikah) i.e. The Muslim Personal Laws, (Buddhist Marriage) i.e. The Buddhist Society Of India
(Mantralaya Court Marriage) i.e. Indian Christian Marriage Act, 1872 marriages taking place in front of a Marriage Registrar which holds equal value in the eyes of the law.  
We help you Registrar your Property Deeds i.e. Online Rent Agreement, Sale- Deed, Agreement For Sale, Gift Deed, Release Deed, Power of Attorney, Will and Adoption Deed and many more
Mutual Consent Divorce, Contested Divorce, Annulment of marriage, Maintenance, Child custody, Domestic Violence, 498A |Dowry| Anticipatory Bail, Judicial Separation, Restitution of Conjugal Rights and Counselling & Mediation… etc. 
Apostille and Legalization for Abroad
MEA Apostille & Embassy Attestation of all kind of Documents which is valid all over the world.
Kenneth was very helpful. Everything worked very smoothly. We thought it would take much time but Very easily he handled everything and made us understand each and everything. Thank you so much sir
Thank You.... Sabina Ma'am & Kenneth sir for making out Dream of Love marriage come true.😊The work was excellent and Done in a Very professional way.... Keep up the Good work . God bless you.... And one's again Thank You so much K&S Family.......❤😃
Best lawyer 👍best service.....and as well as very friendly nature ..i strongly recommend to everyone who wants to getz court marriage ☺️☺️ thanks sir for your best service...
Our Customer Service & Client Satisfaction Sets Us Apart From the Competition................
K&S Legal Associates & Marriage Consultant is co-founded by Advocate Kenneth Sylvester Correia & Advocate Sabina Mehboob Shaikh having 10+ years Experience in Legal Services and are also members of "BAR COUNCIL OF INDIA" K&S helps people and give them accurate Guidance and Complete assistance throughout their legal proceedings.
Contact an experienced lawyer to fight for your case.
"Marriage is not about age; it's about finding the right person."